You can easily and quickly create responsive image maps to embed into responsive website, it makes your website look good on all devices (desktops, mobiles, tablets). You can create the interactive image as usual and generate the embed code or link with our responsive options.
Preview and Publish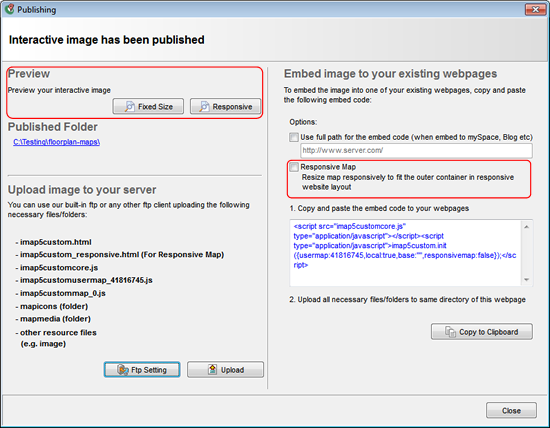 Preview the fixed size map with Fixed Size button in preview section
Preview the responsive map with Responsive button in preview section
Embed Code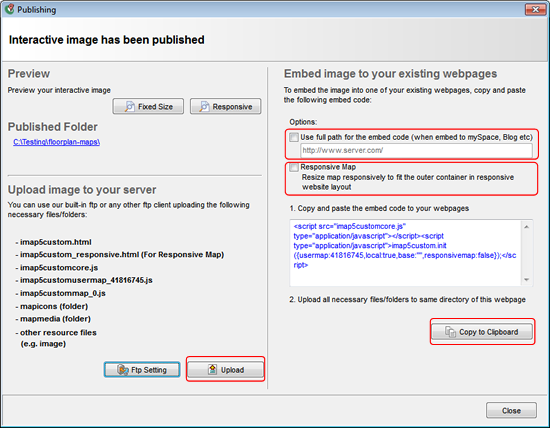 Select Responsive Map options in embed code section
Copy the embed code and paste to responsive webpage.
To embed into website, blog or cms, please click here.
Instant Sharing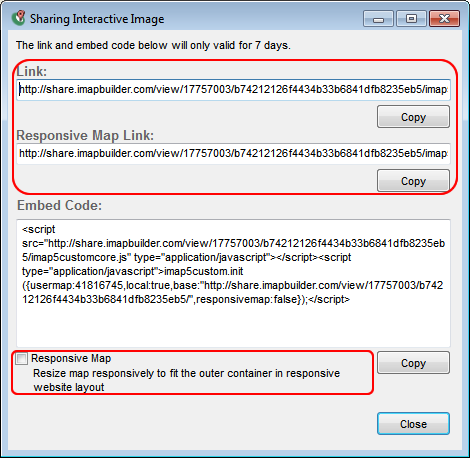 Map share link and the embed code would be generated.
Select Responsive Map options if necessary.
Share the link to others or paste the map embed code into the editing page of your website / various CMS editors.
In shared interactive image, we provide one-click social network buttons (facebook, twitter, google plus).
---
[ Back ]